We're Your First Choice For All Your Roofing Needs Serving MN and WI

Most people are unsure where to turn when they have a roofing issue. We have streamlined the roofing process saving homeowners time, money, and unnecessary stress. Our 6 locations are here to serve all your needs.
*Are you seeking a roof inspection? We offer a free 32-point drone inspection that will locate and identify any issues with your roof.
Comprehensive Solutions for All of Your Roofing Needs

Roofing problems can jeopardize the integrity of your home or business, from leaks to missing shingles. These issues can lead to severe damage if left unaddressed, costing you thousands of dollars in repairs.
At First Choice Builds, our attention to detail on every project makes us the ideal roofing contractor for your home or business needs.
Reliable Roofing Contractors
Roofing Problems?
We're Here To Help!

If you're experiencing roofing problems, getting them fixed as soon as possible is essential to avoid further damage. Don't wait for a small problem to turn into a big one – call us today! We'll ensure your roof is adequately repaired and any potential weak spots are reinforced to help prevent future problems.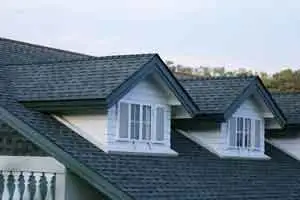 Residential Roofing
We specialize in installing new roofing systems, and our team has a wealth of experience with different types of repairs and maintenance for your home.
Commercial Roofing
Free Contactless Roof Inspection
We offer a comprehensive range of roofing repair services that focus on reducing business disruption, saving you money, and maintaining the value of your asset.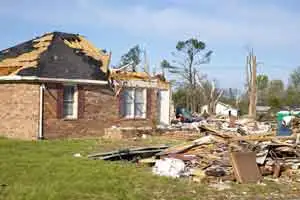 Storm Damage
We provide storm damage services, whether it's a severe thunderstorm, hail, high winds, or tornadoes. We'll work quickly to assess the damage and get your property back to its pre-storm condition.
Integrity and Excellent Workmanship in Every Project

The roof is the protector of the heart of your home. Such work requires trustworthy professionals with broad experience and knowledge of all the latest techniques and materials.
First Choice Builds is a company with integrity and good workmanship. We bring creativity, and efficiency to every project or problem we take on – which means you can count on us for efficient solutions!
Specializing in Storm Damage Restoration
We Help You Get Your Home Back
to its Pre-Storm Condition

Bad weather can strike at any time, and when it does, it can leave your roof vulnerable to damage. That's where First Choice Builds comes in. We provide storm damage services to homeowners in MN and Western WI. Whether it's a severe thunderstorm, hail, high winds, or tornadoes, we'll work quickly and efficiently to assess the damage and develop a plan to get your property back to its pre-storm condition. We understand that storms can cause substantial damage, so we'll minimize the disruption and get your home back to normal.

First Choice Builds is a full-service roofing contractor serving the Minnesota and Wisconsin area. We're dedicated to providing our clients with quality roofing services at an affordable price.
Our competitive prices, combined with our attention to detail on every single project, make us the ideal choice for your roofing needs.